WE WILL TRANSPORT YOUR SHIPMENT
Do you need express shipping? Our drivers will be happy to pick up your shipment and transport it to your chosen destination.
The price of the shipment is the same as if you had ordered a taxi.
How TAXI COURIER works
---


1
Contacting our operator
After calling the TAXI BRATISLAVA dispatching at tel. number
02/16 300
a taxi will arrive within a few minutes at your chosen address,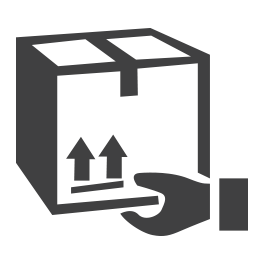 2
Pickup of shipment
You hand the taxi driver the item you need to deliver. You agree to pay in advance according to our
current price list
or upon delivery.

3
Hand delivery
The chauffeur will unload the parcel at the agreed location into the hands of the chosen addressee.
We look forward to working with you!